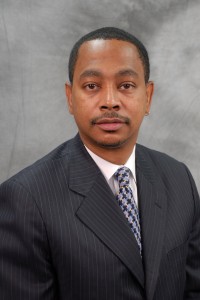 Kevin Wagner is President and CEO of URBan Radio Broadcasting, LLC, a wholly owned subsidiary of Urban Radio Communications, LLC.   Mr. Wagner possesses over 25 years of experience in the radio industry, including experience in acquiring, developing and operating radio stations.
Wagner, a native Chicagoan grew up in Altgeld Gardens, a public housing project on the south side of Chicago, IL.  In 1981, at the age of nineteen, he began his broadcasting career as an account executive with Gannett Broadcasting's WGCI-FM and WVON-AM where he enjoyed a decade as one of their most successful salesman.
In 1995, Wagner assumed management and operational control of Roberds Broadcasting owned WGOK-AM and WYOK-FM in Mobile, AL. In 1997, he acquired a majority ownership in Roberds Broadcasting, Inc. In 1999, he negotiated a successful swap with Clear Channel Radio to enter the adjacent Pensacola, FL market and then sold the cluster to Cumulus Broadcasting and used the proceeds towards the formation of URBan.
Wagner has been the driving force behind URBan's operations to date and currently oversees the day to day operations and strategic direction of the company. Urban's early investors include former NBA stars Tim Hardaway, Michael Finley, former NFL quarterback Donavon McNabb and Marv Dyson, former President/General Manager of WGCI-AM/FM and WVAZ-FM in Chicago, IL.
In 2005, URBan received $17 million in new financing from Goldman Sachs and 21st Century Group Fund and grew from 3 radio stations in two markets to 23 radio stations in six markets. In February of 2013, URBan redeemed all of the ownership interest from Goldman Sachs and 21st Century making Mr. Wagner the majority shareholder of the Company.
Headquartered in south Florida, URBan Radio Broadcasting, LLC is the second largest African-American owned radio broadcasting company in the United States in terms of number of stations, and presently owns and operates 11 radio stations in four markets located throughout the southeast and Ohio.